Marc Mens has obtained all of his rowing experience in Michigan, where he rowed for Michigan State University for four years. His most notable finish was 1st in the 2012 Lightweight Mens 8+ event at ACRA. Mens received a bachelor's degree in English from MSU and a Master of Arts in education from the University of Michigan. He coached for Pioneer High School in Ann Arbor, MI for four years, aiding the women's team to back-to-back state championship wins and finishing his time there as novice head coach. Mens also assisted with Anthony Wayne Crew in Toledo, OH and Washtenaw Rowing Center, also in Ann Arbor, MI. He was the head coach of the Women's Varsity Soccer team at Kodiak High School where he taught for three years. Mens values hard work, the technical aspects of sports physiology, load management for athletes, and especially long-term goals to help facilitate a successful program.
Jordan Villarreal was born and raised in Rockford, MI where he coxed for his high school crew team and placed fourth in the nation at the Scholastic National Regatta. He continued coxing at Indiana University-Purdue University Indianapolis in his junior and senior year. Villarreal coached Forest Hills Eastern High School in Ada, MI this past year, which made him fall in love with rowing all over again and want to continue his coaching career.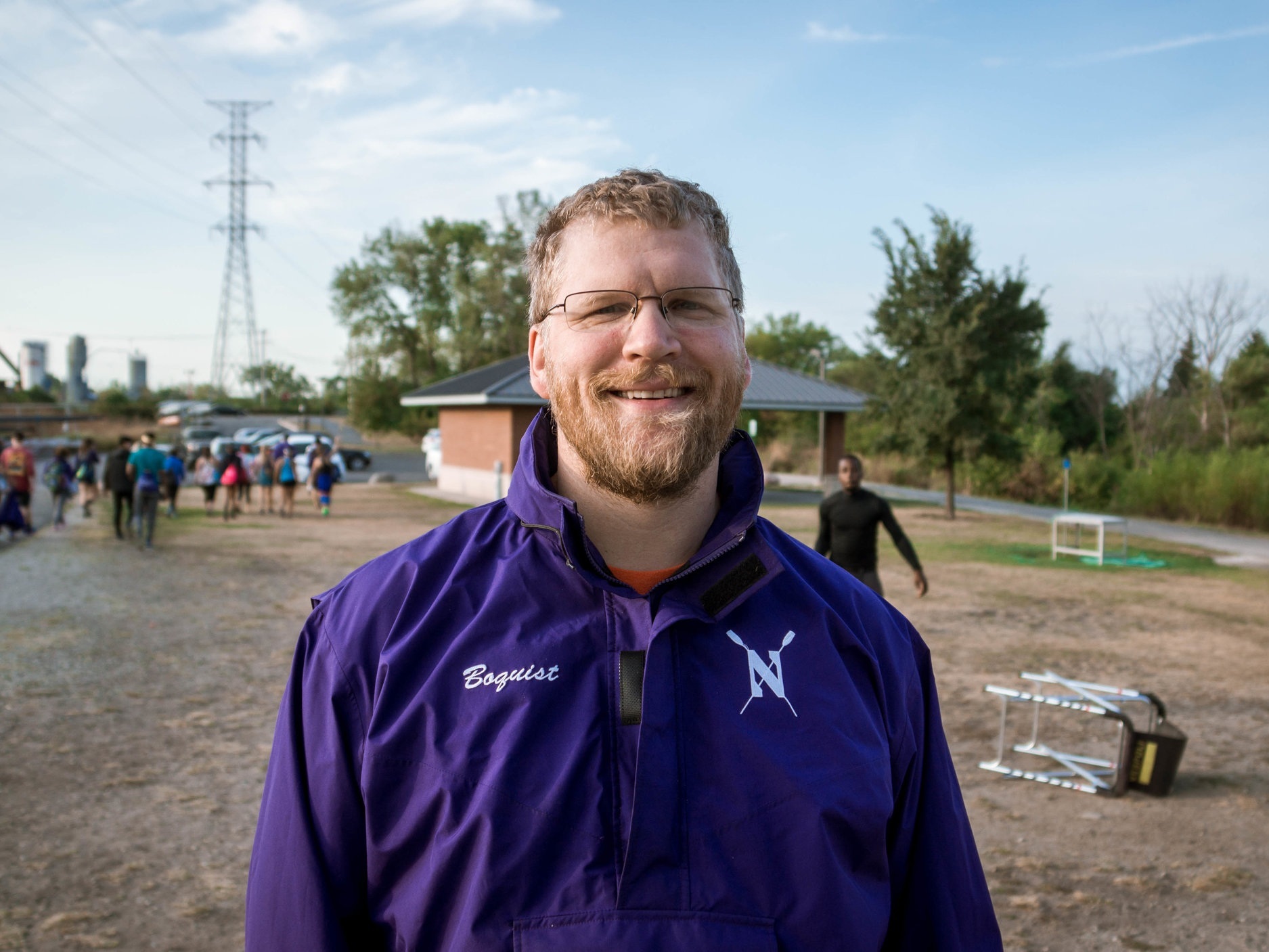 Bjorn is from Bloomington, IN and attended the University of Miami (FL), graduating in 2003 with a Bachelor's in Business Administration. He was a four year varsity swimmer at the University of Miami and was team captain in his senior year. Bjorn joined the Lincoln Park boat club and quickly grew fond of the sport because of the competition, challenge, and friendship it offered. He later coached novice and varsity men's crew for 4 years at the University of Chicago, where the team's varsity lightweight four medaled at the Head of the Charles, Dad Vail, and ACRA. This will be his fourth year with NU Crew where he coaches mostly strength and conditioning, but also helps out on the water.
Alyssa Jurcak is from Chicago, IL where she attended Lincoln Park High School and rowed for Chicago Rowing Foundation. She continued her rowing career at Michigan State University and graduated with a degree in Criminal Justice. She returned home to pursue a teaching career while acting as the assistant and later on head novice girls coach at CRF. Jurcak's coaching ultimately earned her girls team gold medals at the Midwest Junior Rowing Championships.